5 days self guided cycling tour PEI
4 Nights Hotels, Inns & B&B's 
         64 km/Day
Total distance : 296km
5 Day (4 night) Tip-to-Tip Bicycle Tour
If you want to see PEI from tip-to-tip and enjoy long days of cycling this is your tour. In just 5 days you will cover the entire Island. Our tours include brand new Trek hybrid bikes with light weight aluminum frames and disc brakes. As well as Garmin GPS units for turn-by-turn directions. The Best PEI Bicycle Tour. 
Hybrid
Low Step Hybrid
E-Bike
Low Step E-Bike
Meals
Gear
Accommodations
Hybrid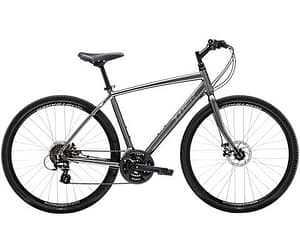 The Trek Verve Touring Hybrid is a hybrid bike for commutes, cruises, and fitness rides. It has a lot of details that make for a comfortable ride like a padded saddle, adjustable stem, and wide tires for extra stability. Plus it's equipped with a lightweight alloy frame and a wide-range 21-speed Shimano drivetrain that is great for terrain that varies in elevation. This bike includes: rear panier rack, and water bottle cage and maps of PEI.
Low Step Hybrid
E-Bike
Low Step E-Bike
Meals
Gear
Accommodations
Our tour begins by shuttling you to the western end of PEI. This shuttle ride will take approximately 2 hours. During your ride your shuttle driver will be able to provide you with all kinds of information on PEI, its history, landmarks and attractions.
Sneak a peek of our PEI wind farms in the distance as your start your cycling trip along the coast of PEI with views of the Atlantic Ocean. Along the way take time to stop at one of our fishing ports to watch our local fishermen starting or ending their day with fresh catches on board. Keep your eye open for our wild foxes which many tours report seeing in this area.Read More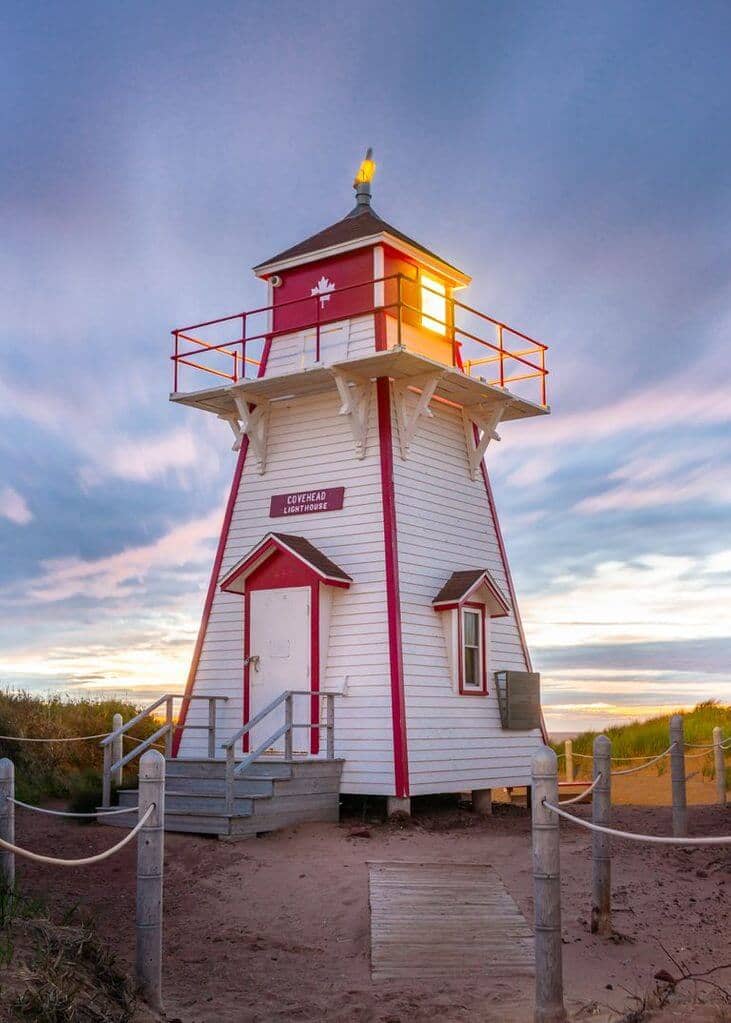 Before and After your PEI Bicycle Tour
OLS provides a free concierge service to our cycle tour guests. We will assist, recommend and book accommodations on your behalf for any nights you require before or after your tour with us ends. We will book these accommodations at our partner pricing and pass this price onto you  with no additional mark up. These additional nights accommodations can be added to your cycle tour and invoiced with us so that your entire trip is simplified on one invoice with us. If you are interested in this service please notify us at the time of booking and we will be happy to assist. 
$1699.99 per person – based on double occupancy
$2099.99 per person – based on double occupancy
Tour Map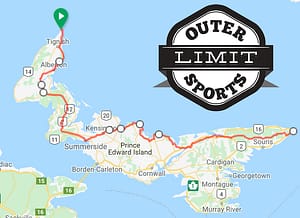 Tour Elevation
Frequently asked questions
Please do not hesitate to contact us with any other questions or concerns you may have.  Thank you and we look forward to seeing you soon!
We used Outer Limits Bike Shop last June for a one week bike trip. We are from out of province so we had no way of doing much scouting in advance. We were just fortunate that we chanced on this shop. The staff were patient, friendly, supportive and helpful, especially as this was my first bike trip!
Read More
We rented bikes for our 7 day cycling trip in PEI based on a recommendation by our tour advisor. The bikes were new, or almost new, hybrid bikes which were excellent for our Confederation trail and road biking. The bikes came with helmets, bike locks and puncture outfits (which thankfully we didn't need).
Read More